Mobile Phone
iPhone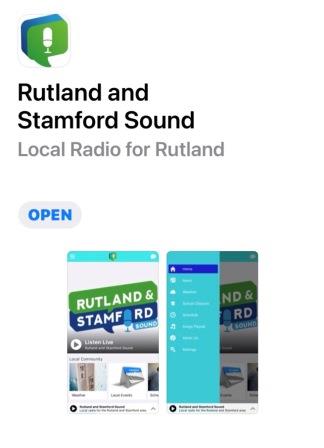 The iOS app is available now from the Apple App Store.

Android
The Android App is now available from Google Play

Data Usage
Listening to the radio online will use internet data. At home or work you should have your device connected to WiFi for the best quality sound, and to make sure you don't use up your mobile data allowance.
Listening to our stream on 3G, 4G or 5G will use approximately 58MB per hour. So 1GB data allowance will give you up to 17 hours of listening depending on your other usages. Rutland and Stamford Sound is not responsible for your data allowance – if you choose to listen to radio using your mobile phone's data connection you should ensure you have enough data or set limits on your account to stop you running up an unexpected bill! We would advise connecting your mobile/smart device to a nearby WiFi network wherever possible.
.