Meet Our Presenters
ROB PERSANI
Rob has been the voice of local radio at breakfast time in Rutland and Stamford for over 20 years and is often seen around the area at fetes, festivals and events. He lives in Stamford with his wife Rachel, and their 5 year old daughter Florence.
Prior to moving to Rutland in 1998, Rob lived in Staffordshire and presented on radio stations in the Midlands and a small local one in Hampshire where he really got to understand rural radio - at the same time he was studying for a BTEC Higher National Diploma in Media with Business where he led the team on college radio 2 years running.
Rob's had a few months off early mornings getting this Project ready to become a new community radio station for the area - he's missed so many beautiful sunrises and breaking news stories he'd love to have shared with you on the radio, however he has been podcasting weekly to keep you in touch. He's been counting down the days to get back behind the microphone in the morning, and starts your day every morning from 6am.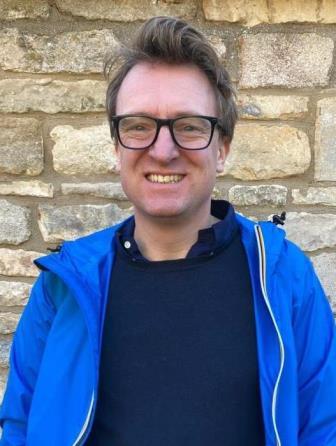 DEAN CORNISH
Dean was born in Stamford and apart from a few years at University and studying abroad he has been here ever since.
Educated at Stamford School. Dean now works in publishing during the week and on radio at the weekends. Over the last 20 years he has worked at the former Rutland Radio station and freelanced doing Sports Reports for Talksport, Sky News Radio and BBC Derby.
Dean is married to Sophie and has 2 young children, Beatrix (4yrs) and Jos (1yr). He enjoys travel (when you can!), running (16 marathons and counting), watching Stamford AFC and England and playing sport for Stamford Bels Vets and Uffington CC.
SIMON FYNN
Simon grew up in Empingham and went to Stamford School so he certainly has a bit of local knowledge! "My first job at 16 was at Rumbelows at the bottom of Ironmonger Street, now Café Black of course - Ironic given how much of the working week we spent boiling the kettle and stuffing our faces with biscuits instead of selling video recorders".
Simon always knew radio is where the heart is and within a year he set off on a career that's taken in various radio stations including some overseas. "All of the stations I've worked for have pivoted around the same thing - Providing a sense of community and belonging to listeners"
As well as broadcasting to the British Forces based all over the world from the BFBS studios in Germany, Simon also helped relaunch the successful Bay Radio which broadcasts in English to expats of all nationalities on Spain's Costa Blanca and in Mallorca, a station he still works for occasionally. "I've been all over the place on the wireless, but somehow Rutland always draws me back again - To be able to give something back through radio to the place I've always called home is something very special to me".
Off-air Simon works in "something I'm not allowed to talk about" (V mysterious, but he assures us he's not a spy!), as a voice-over, occasional motoring writer and he's trying to finish the home he shares with wife Amy and recent arrival Felicity. "We moved in with lots of plans just over 2 years ago. Then we had the fabulous news that Felicity was on her way. Then lock-down came. So far I've managed to mow the lawns occasionally. I've got realistic goals for this year - I'm aiming to get a single snowdrop planted by the Autumn".
LYDIA MEREDITH
Hi I'm Lydia,
The things I love most about this wonderful gem of a place are how dog friendly the pubs are (I'd love a black Labrador one day!), the cosy cottages and it's home to my favourite gluten free pizzas! I have lived in Stamford and was on the radio here not too long ago. I can't wait to reconnect with this lovely place again!
MICK MEADOWS
Mick spent his childhood in Leicester. He began his radio career as a producer and presenter at Radio 210 in Berkshire then moved to Peterborough and then Stamford to present a new music /indie music show on Hereward Radio and CNFM (Cambridge) in the late 80's and early 90's with co presenter Sarah Jane.
Always a champion of new music Mick supported bands like James, The Stone Roses and Nirvana in their early days both on air and by promoting their gigs in Cambridgeshire. After leaving Hereward and CNFM Mick came off air and moved to London, working as a Producer and Exec Producer at Radio 1, Radio 2 ,6 Music and XFM, he is currently Exec Producer of special projects and live music at Virgin Radio and now lives in Stamford.
DAVID ROSS
I first started off in radio volunteering at hospital radio stations in both my home town of Nottingham and also in Grantham "doing my apprenticeship". During that time I entered a competition organised by Trent FM in Nottingham to find new talented presenters and to my complete surprise and astonishment I won!
I was then offered a job by that radio station and was there for six years presenting various shows. I subsequently worked at a number of other radio stations in Derbyshire, Sheffield and Loughborough before finding my home presenting to the Rutland and Stamford area., where I spent thirteen years doing shows on Saturdays and Sundays and also covering weekday shows.
GRAHAM WRIGHT
Graham began his professional radio career back in 1988 in Leicestershire and has been heard on numerous independent and BBC stations across the East Midlands (and beyond) in the decades since.
However, it's his return to the 'airwaves' of Rutland and Stamford, after an absence of over twelve years, that he's looked forward to as much as anything.
"My original decade in this lovely area was one of the best times of my life, and it's great to be back on a brand new radio service specifically for the people of Rutland and Stamford" says Graham. "Local communities deserve a local station and I'm proud and privileged to be one of the presenters making that happen."
Graham invites you to join him for a gentle start to your Sunday, with an hour of easier listening music from 7am. There will also be a Sunday morning thought from our local church community at 8.15am - along with information and chat to set you up nicely for the second half of another Rutland and Stamford weekend.
He adds: "It's wonderful to be working again with my former radio colleagues Rob Persani, David Ross and Dean Cornish along with newer members of this dedicated broadcast team."
TIM ROGERS
Tim has presented and produced country music shows on stations in the East Midlands since 1979, and now he lives just south of Rutland we're delighted Tim is able to join us. The show plays Tim's pick of the best classic and contemporary country music, including anniversary charts and new music too. You'll also hear about gigs coming up in the region. In 2007,
Tim won the coveted Country Music Association (Nashville) International Broacasters Award for outstanding contributions to Country Music. Listen out for The Tim Rogers Country Show on Rutland & Stamford Sound, Tuesday evenings from 7 till 9!
ADAM CROFT
Adam grew up in Bedfordshire, where he lives with his wife, four-year-old son and another little one on the way. He is a regular fixture in and around Rutland, where he can be found frequently visiting his parents, who live in Oakham, or — perhaps more frequently — in one of the local pubs.
He and his wife got engaged in Stamford in 2011, after he got down on one knee in the garden of The George Hotel. In fact, he's spent most of the subsequent years on his knees in gardens, indulging in his passion for gardening and the great outdoors.
Adam's been presenting radio shows on and off — but mostly off — since 2004, although that's something he's managed to keep quiet until now... Which isn't usually a good sign for a radio presenter. He's perhaps better known locally as the author of the popular Rutland crime series, and has been a full-time professional crime fiction author since 2011.

GARRY ROSE
Garry is a born and bred Rutlander and has always had a great love of music. He realised a dream just over 20 years ago when he ran Pendulum Records in Stamford. He's thrilled to be with you on Rutland & Stamford Sound on Drivetime every weekday from 3pm. Garry's got an encyclopedic knowledge of pop music and loves the local area. You'll often see him around Oakham in particular.

JON HOLLIS
Jon grew up in the fens and has always been fascinated by radio. He joined hospital radio in 2004 in London, before moving to Hospital Radio Ipswich. He had a short time at Sunday Breakfast on Fen Radio in Wisbech before joining the community station, Tulip Radio, in Spalding, where he presented a range of shows.
He and his wife recently moved to Oundle where he is enjoying the local community, independent shops and wide-open countryside. Off air, he is a keen cook and amateur photographer. He's very excited about joining Rutland and Stamford Sound and getting to know the listeners!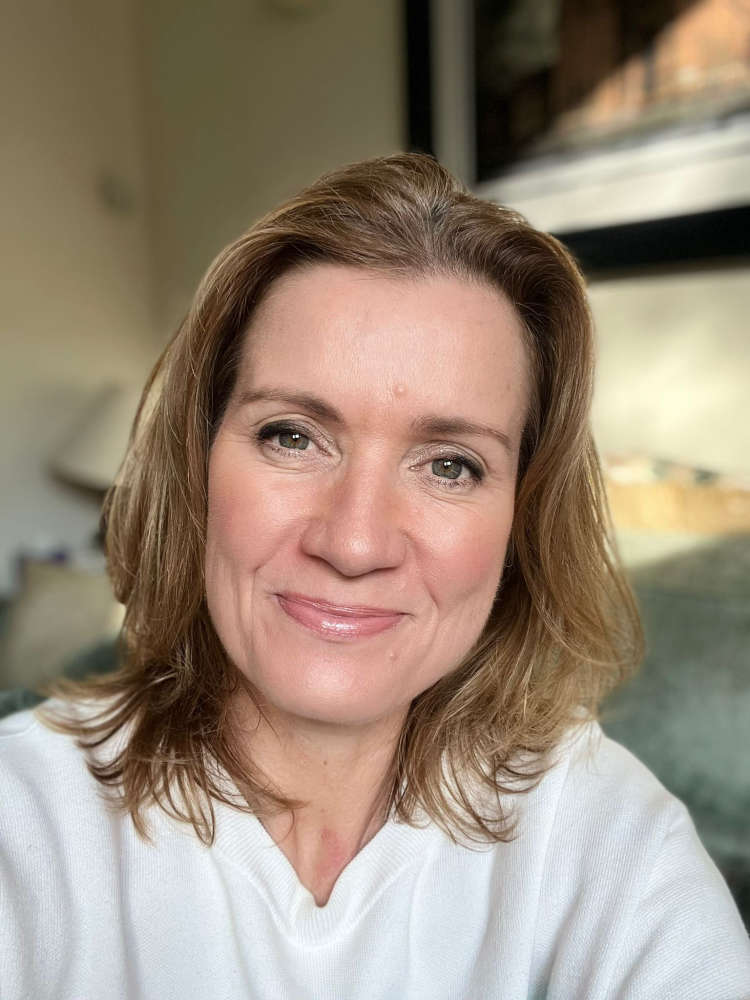 LUCY HARRIS
Lucy grew up in and around Stamford but has spent much of her adult life living overseas including two years in Italy and 13 years in Thailand.
She came home to Stamford 8 years ago and lives with her 14 year old daughter and dog Ruby. The meadows is her back garden and she can often be seen out there dog walking come rain, shine or snow!
Lucy was part of The Stamford Podcast and is now really looking forward making The Lunchtime Show on Rutland and Stamford Sound her own.