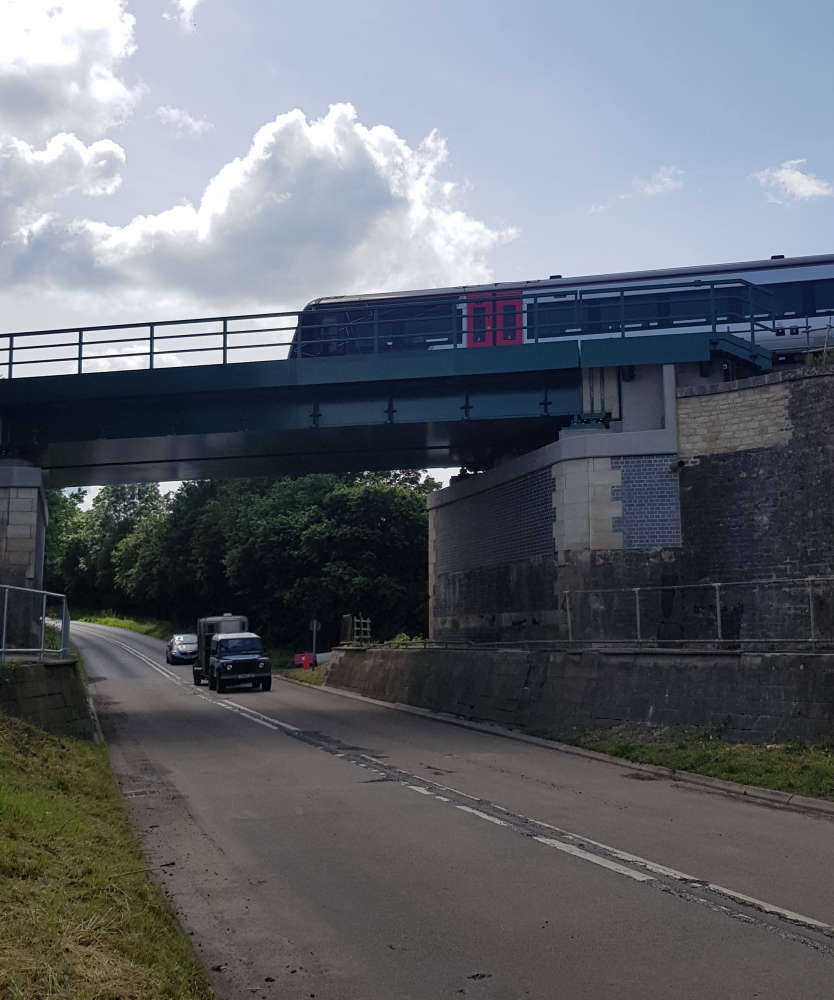 Manton Bridge at 2pm today
After nearly three months of diversions, the A6003 by the newly replaced Manton Bridge has now re-opened.
After almost three months since diversions started, Network Rail's £2.8m Manton Bridge replacement work is nearly complete. The A6003 unexpectedly opened to traffic a day early yesterday, however temporary traffic lights are expected to be in place this week to allow the final clear up to take place.
The A6003 had been closed for nearly three months in order for the old brick railway bridge to be replaced with a stronger metal one. This is now expected to extend the safe life of the bridge by thirty years.
Heavy rain did lead to flooding along the road earlier, however, due to high groundwater and river levels. This has had to be pumped away but as of midday today the road was clear.