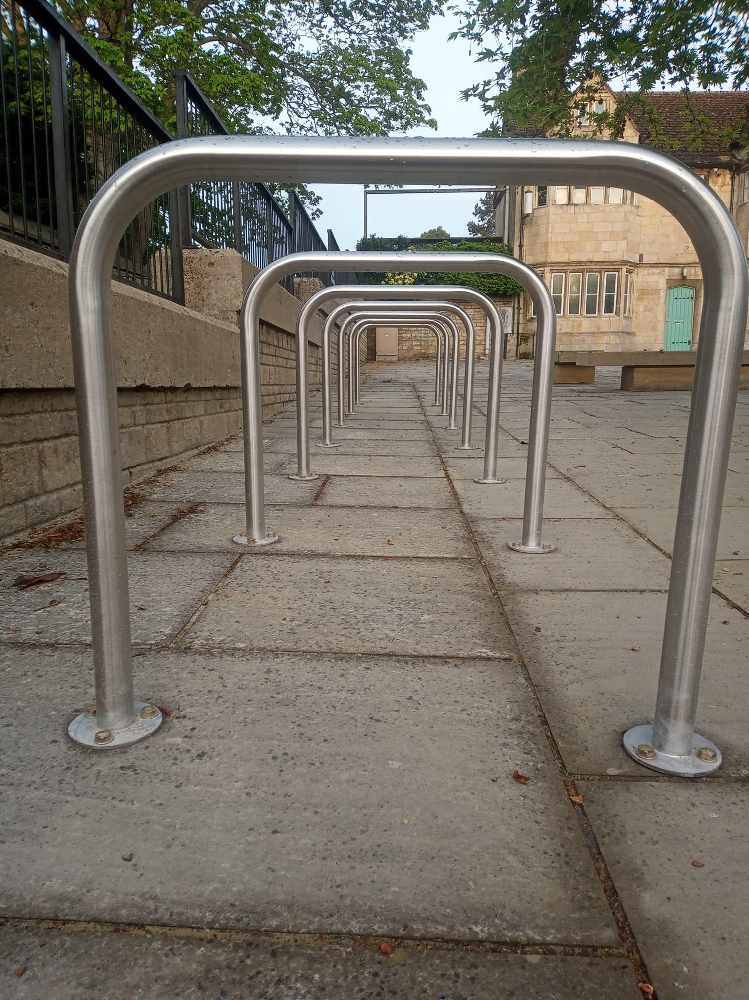 As part of an initiative to reduce traffic load in Stamford, a new cycle rack facility has been unveiled at Stamford Sheep Market.
A group set up to reduce car use in Stamford has made inroads this week, thanks to a series of cycle racks installed in Sheep Market. Connect Stamford was inspired by the first lockdown when the roads were quieter, and more journeys were being made on foot and by bike. David Taylor, Chairman of Connect Stamford spoke to Rutland and Stamford Sound saying that there's lots of support for a greener way to travel around town.
'Active travel, ie. biking and walking, bring physical benefits, mental health benefits, environmental benefits and also benefits to the economy' says David.
David also points out that, currently, 23% of all car journeys in Stamford are of less than one mile with ¾ of walkable journeys into Stamford being taken by car.
'Around two thirds of Stamford residents live within 15 minutes' walk time of the town centre' he says 'so it's quite possible for many people, even in a small way, to reduce their reliance on the car.'