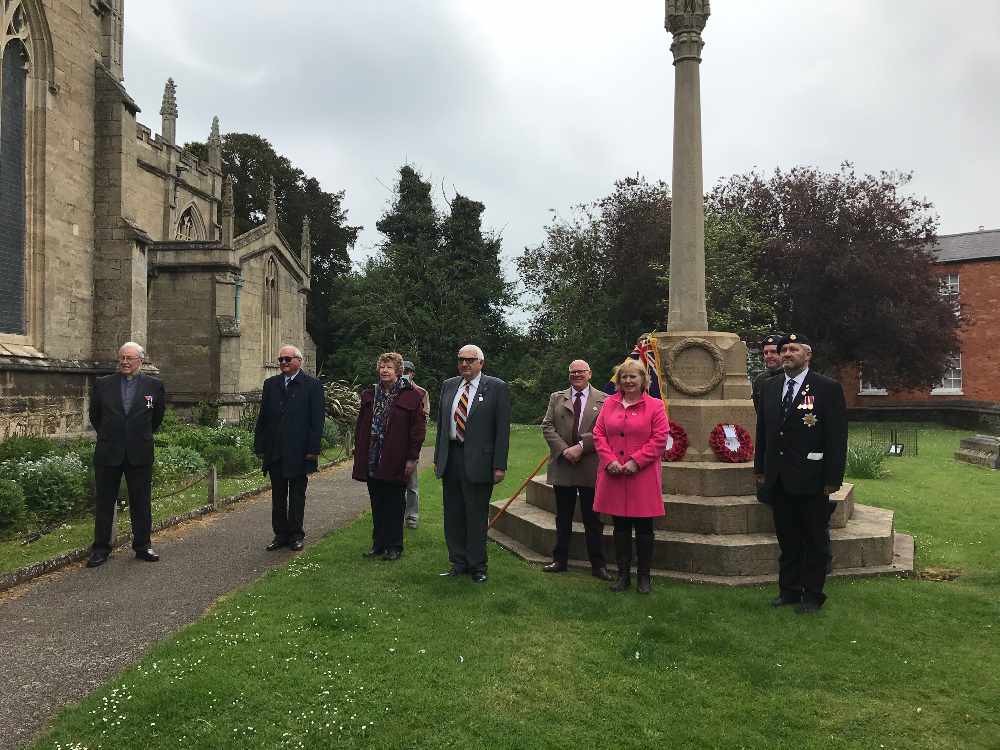 Photo: Oakham RBL Twitter
As the Royal British Legion celebrates its centenary this year, a ceremony in Oakham was held to mark the occasion.
Oakham marked 100 years of the Royal British Legion last weekend with a small ceremony and wreath laying outside All Saints Church. Members of the committee, along with the Deputy Mayor of Oakham, Jean Denyer MBE, took part.
The British Legion was formed shortly after the end of the First World War, in 1921. During the aftermath of the war it became apparent that there was desperate need for a unified organisation to support, care for and represent all members of the Armed Forces. The British Legion was formed to address that need. In 1971 it was formally given its 'royal' appellation and it became the Royal British Legion.
The Poppy Appeal is the Royal British Legion's biggest and probably best known fundraising campaign. It began in 1921 and has been held every year in November, during the period of Remembrance. Typically, Rutland raises more per head of population during this appeal than anywhere else in England and the Oakham branch of the RBL received an award for its fundraising efforts in 2019.