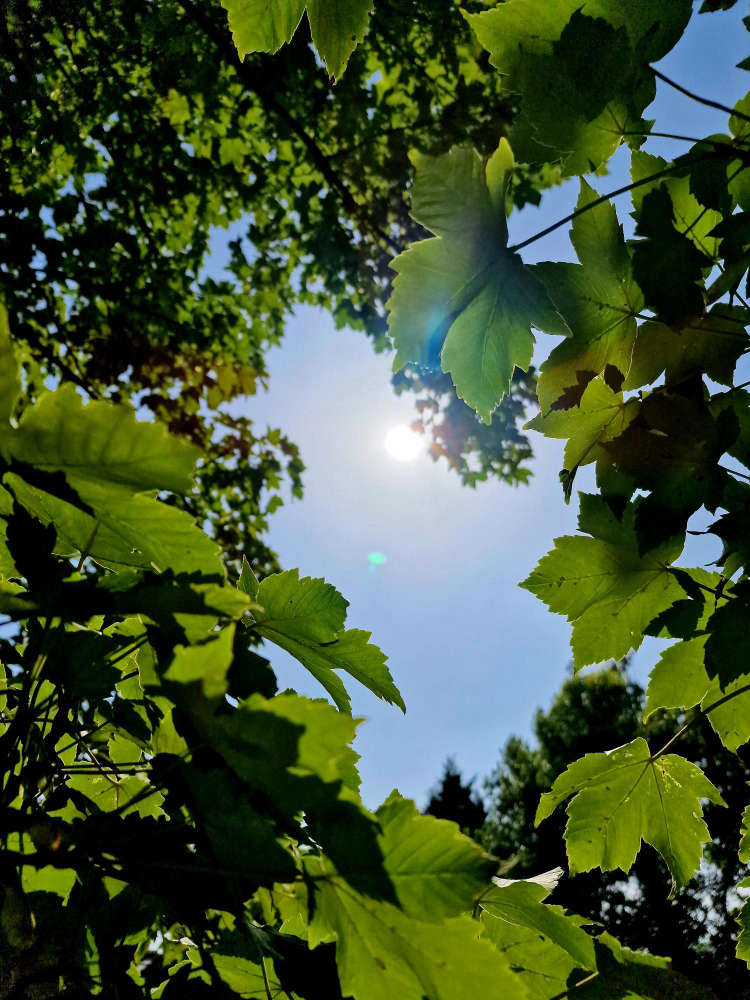 Rutland's trees provide some welcome shade from an unrelenting sun as local records are broken.
On the second day of a UK wide heatwave, records are being broken in Rutland and Stamford with temperatures possibly reaching 40 degrees today. Around the region there have already been heat related incidents including molten roads and a field fire.
In Rutland and Stamford today we are expecting to reach the height of the heatwave about now with temperatures of 40 degrees still possible. Records were broken yesterday, with a temperature of 36.40C recorded at Uppingham School and 36.10C at Wittering weather station.
Rutland and Stamford Sound's weatherman, Phil Morrish, says that that these are not the only weather records being broken just now:
"Last night at Wittering we had a 'Tropical Night' - the highest 'Lowest Temperature' we've ever had" says Phil, "It only dropped to 20.70C - now a 'Tropical Night' is one with temperatures over 20 degrees and I expect those records to be broken again today."
Phil added that the wedge of hot air that has brought these extremes is now sitting over the east Midlands and Rutland which could see temperatures reach 40 degrees before some cooler air arrives. Wittering has already seen temperatures of 380C today.
Elsewhere in Rutland and Stamford, a field and combine harvester fire between Uffington and Newstead yesterday saw fire crews from Market Deeping, Corby Glen, Stamford and Spalding working through the evening to make the area safe. The main road was closed for several hours. The famers say they are all fine and hope to resume their harvesting in a few days, when a replacement combine arrives.
Some main roads in the region have been gritted and sanded as the tarmac started to melt yesterday. Gritters continue to be on standby today.
Many visitor attractions are closed to the public today as they focus on the welfare of animals and their own staff during the heatwave. Rutland Farm Park, Rutland Zoo and Sacrewell Farm Park should all re-open tomorrow.
If you want to hear Phil Morrish's full weather report, click on the play or listen icon: