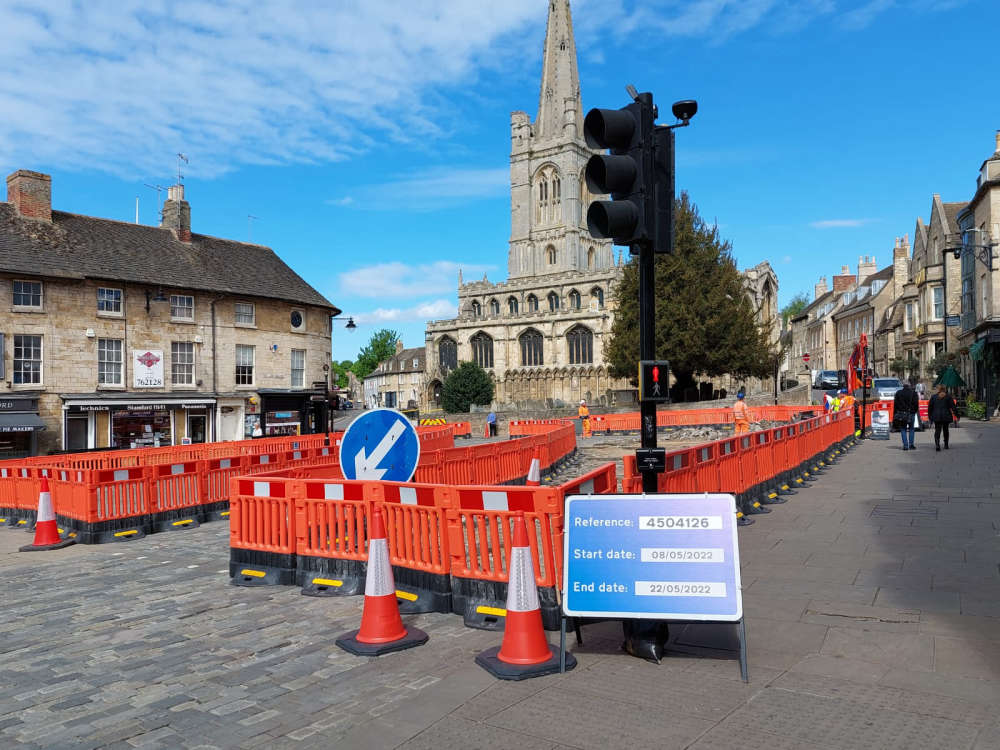 Work to replace the surface of Red Lion Square in Stamford started on Monday 9 May. Red Lion Square and St Johns Street have become one-way, towards Scotgate, until mid-July. Lincolnshire County Council are relaying 620 square metres of paving with 22,500 new deeper stone setts and a stronger foundation.
The work is expected to cost £1.4 million and Lincolnshire County Council say the new paving will have at least a 20 year life. Lincolnshire Head of Highways, Richard Davies, told Rutland and Stamford Sound that it is a price the Council feels is worth paying: "Materials and labour have escalated in price over the past few years, but for the first conservation town in the country, a bargain basement choice is not an option. This is the right solution for the right location." The road surface was previously re-laid in 2007.
It is anticipated that the road will completely close for three weeks, but the dates for this are still to be confirmed. For the latest information, listen to the regular traffic updates on Rutland and Stamford Sound.