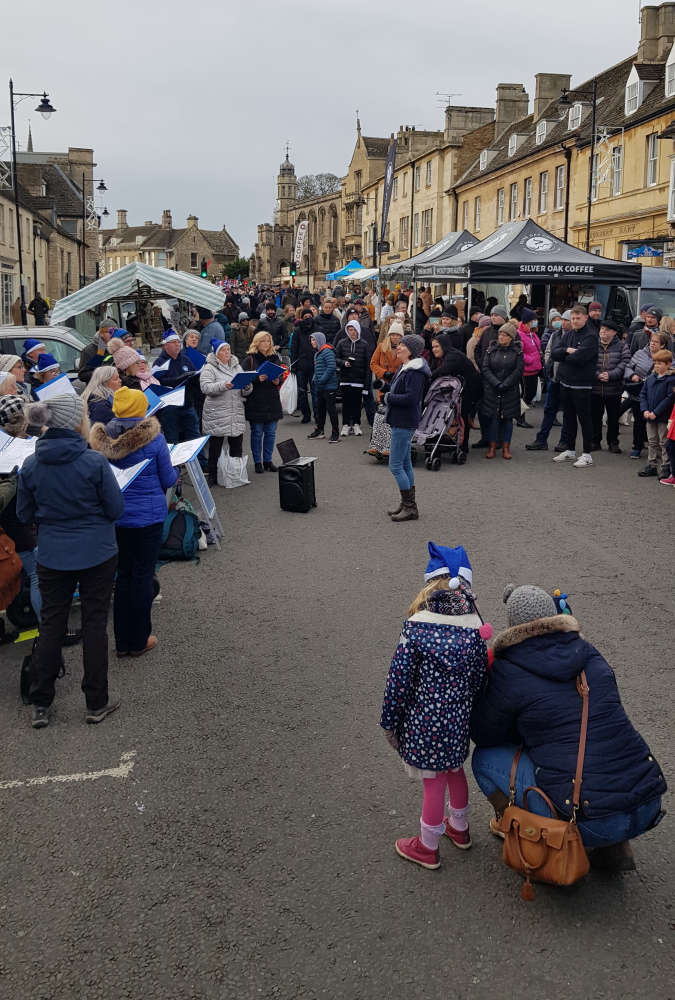 Carol singers entertain the crowds at the Stamford Christmas Market
After a year off due to Covid precautions, the Stamford Christmas Market made a welcome return yesterday. Despite the freezing temperatures, thousands of local residents and visitors flocked to the streets that hosted over 70 stalls and attractions.
Organisers of the Stamford Christmas Market are thankful of the thousands of locals and visitors who supported it yesterday. The event which returned, like many, after a year off, saw over 70 stalls in the town and although the Christmas light switch-on didn't take place due to crowd and Covid concerns, the event was extremely well attended.
Rutland and Stamford Sound was there throughout the day and we spoke to Councillors Lisa Brewin and Amanda Wheeler who had been there from 6am, preparing the streets for the big day. They told us how encouraged they were at the number of stalls attending and that despite the sub-zero temperatures some stall sellers had been setting up as early as 4:30am!
Chairman of the Events Committee on Stamford Town Council, Councillor Andy Croft, was delighted with the support they received for the Market:
"If you looked out the window this time [on Saturday] you would have thought that there wouldn't be even one stall here" Andy told Rutland and Stamford Sound. "But everybody's here and the sun is shining. It's cold but it's a wonderful day!"