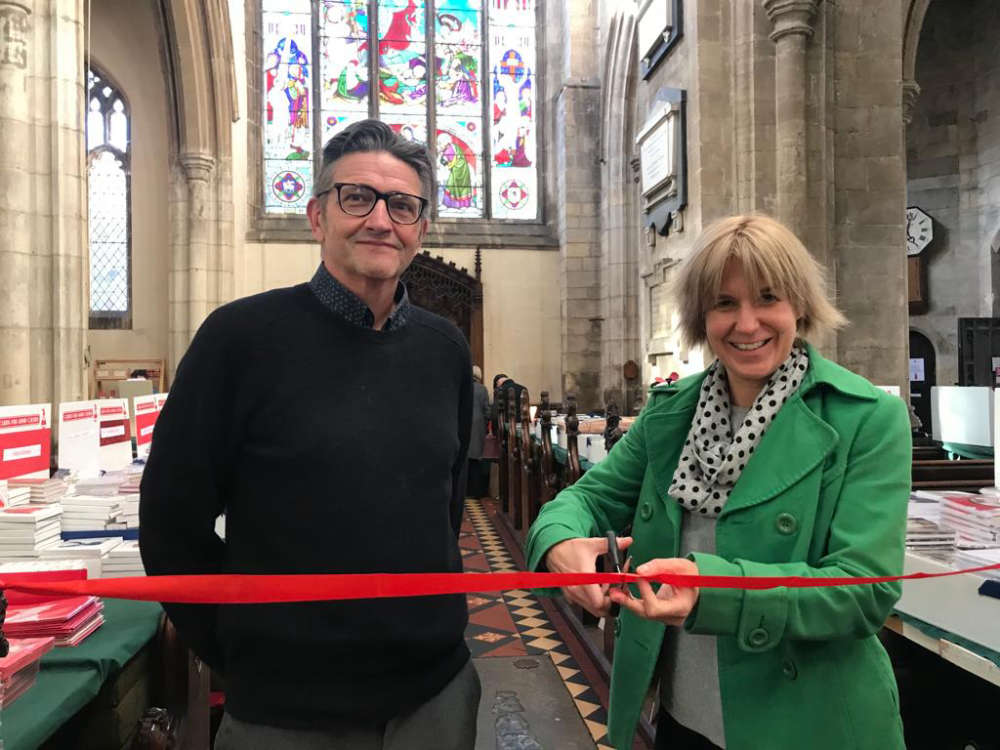 The News Editor of The Rutland and Stamford Mercury paid tribute to the region's strong community spirit at the formal opening of the Cards for Good Causes Christmas shop in Stamford on Friday.
Suzanne Moon, news editor of the Rutland and Stamford Mercury, formally opened the Cards for Good Causes shop at St John's Church in Stamford on Friday. St John's Church, which has been selling charity Christmas cards for over 20 years, has frequently been one of the nation's star performers. Typically, it makes £100,000 in a season and has made over £1m in the past twelve years, the revenue being split between the charities who have cards stocked there. Even during the heavily restricted festive season of 2020, the Stamford shop still made over £45,000. It's normally one of 300 shops around the country, however this year only 75 will open, due to several issues including supply chains and charity funding which have both been affected by the pandemic. As well as Christmas cards from the large, national charities such as the British Heart Foundation and World Wildlife Fund, Cards for Good Causes also supports local charities across its network of seasonal pop up shops.
As well as formally cutting the ribbon, Suzanne Moon paid tribute to the volunteers and the community spirit that allow the shop to thrive. "It's our area's strong sense of community that means charity initiatives thrive here." she said at the ceremony.
Chief Executive of Cards for Good Causes, Jeremy Lune, also acknowledged the essential role the volunteers play, saying that they don't just keep the overheads down:
"They also help to generate the warmth of our shops – it's quite unique" says Jeremy. "You go into one of our shops, you might well see one of your friends or neighbours restocking the shelves or serving you at the till. That really helps to generate the sense of community that is so important to Cards for Good Causes."
As such, volunteers are always in demand. If you would like to volunteer or just learn more about Cards for Good Causes, click on this link here: Cards for Good Causes - HOME OF CHARITY CARDS AND GIFTS (cardsforcharity.co.uk)