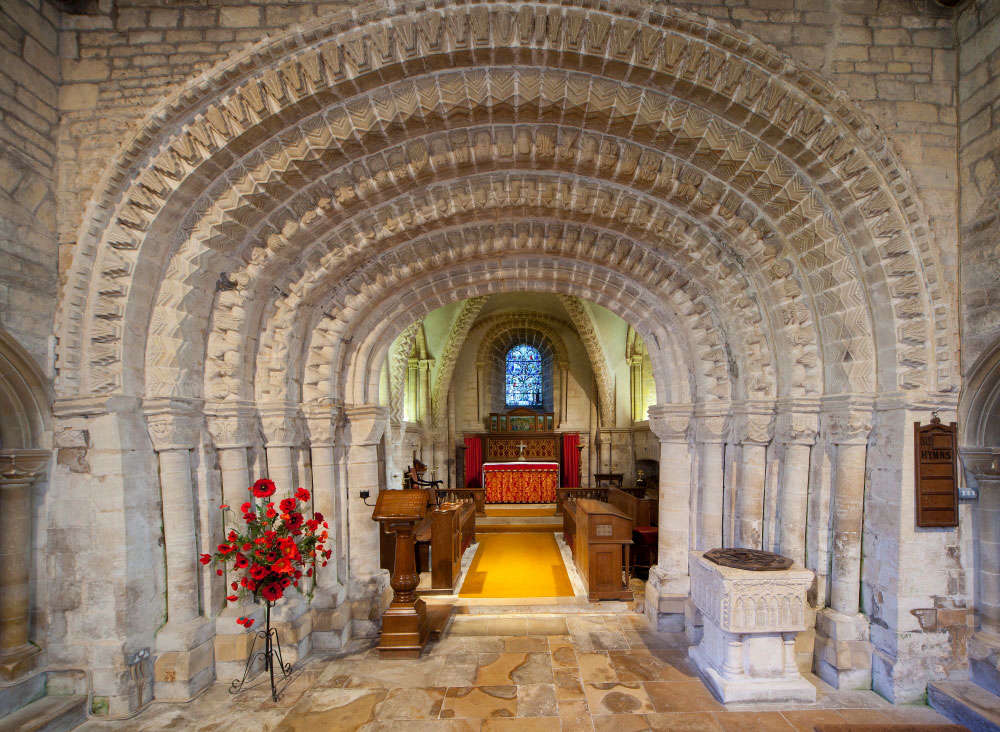 The magnificent Norman arch at Tickencote has been restored as part of a two year project. (Leics&Rutland Churches)
As Tickencote church in Rutland reveals its completed restoration work this week, another church is preparing to undergo some major changes too.
In the week that St Peter's church in Tickencote opened after two years of restoration work, another church in the Casterton benefice is about to begin a major project.
£186,000 has been spent by the Churches Conservation Trust on Tickencote church over the past two years, repairing the roof but mainly restoring the magnificent Norman arch. Rev Don McGarrigle, vicar of Casterton, says they are now turning their attention to the most used church in the benefice:
"We're going through a programme, just now, at Great Casterton church where we are trying to go green." Rev McGarrigle explained. "We've got ancient oil fired heating systems which are, of course, highly polluting, so we've got a programme to take those out and install air source heat pumps. That's £150,000 of [equipment] but we're confident that we can raise the money for it. It's a lot of cost but there's a lot of help [out there] as well"
Both Tickencote and Great Casterton churches date back to the 13th century although Tickencote was mostly rebuilt in the 18th century after falling into disrepair. The work on Great Casterton church is expected to begin later this summer along with fundraising for the project.