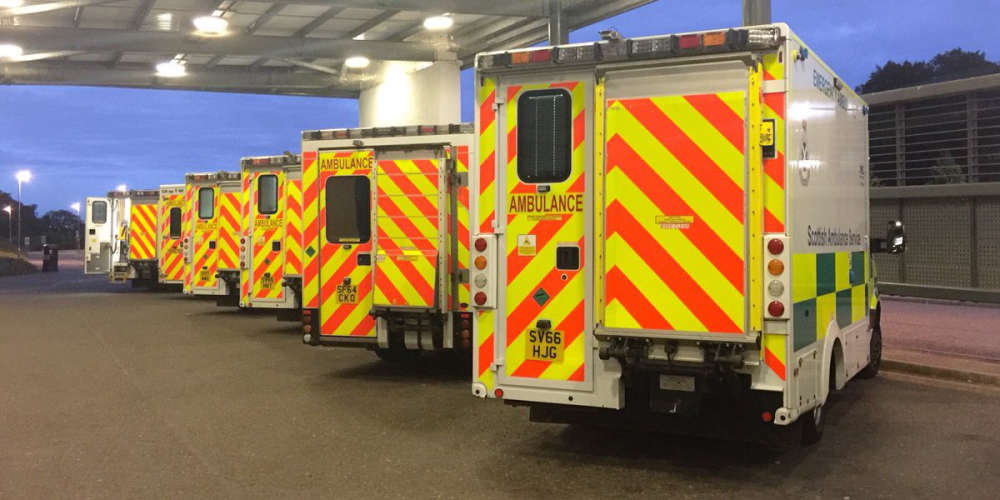 Soldiers and airmen from the region are being deployed as ambulance and tanker drivers around the country to assist authorities in their time of need.
Soldiers from 7 Regt Royal Logistic Corps, based at Kendrew barracks in Cottesmore, have been deployed across Scotland to provide driver support for non-emergency ambulances over the next few months. The soldiers joined with partners from the Scottish Ambulance Service to undergo training prior to deployment.
The UK government approved the support through a long-standing official response plan called MACA – Military Aid to the Civil Authorities, following a request from the Scotland Office and the Scottish government.
The Ministry of Defence has provided 114 personnel to work as ambulance drivers around the Scottish central belt, paired with a clinical professional. A further 111 personnel have been tasked with operating mobile test units around Glasgow and Edinburgh which the military previously supported in 2020.
The MACA process has also seen RAF Wittering deploy personnel to help with the recent fuel tanker crisis. Drivers from No.1 Expeditionary Logistics Squadron and No.2 Mechanical Transport Squadron have deployed alongside other military drivers to assist with vital fuel deliveries around the country.