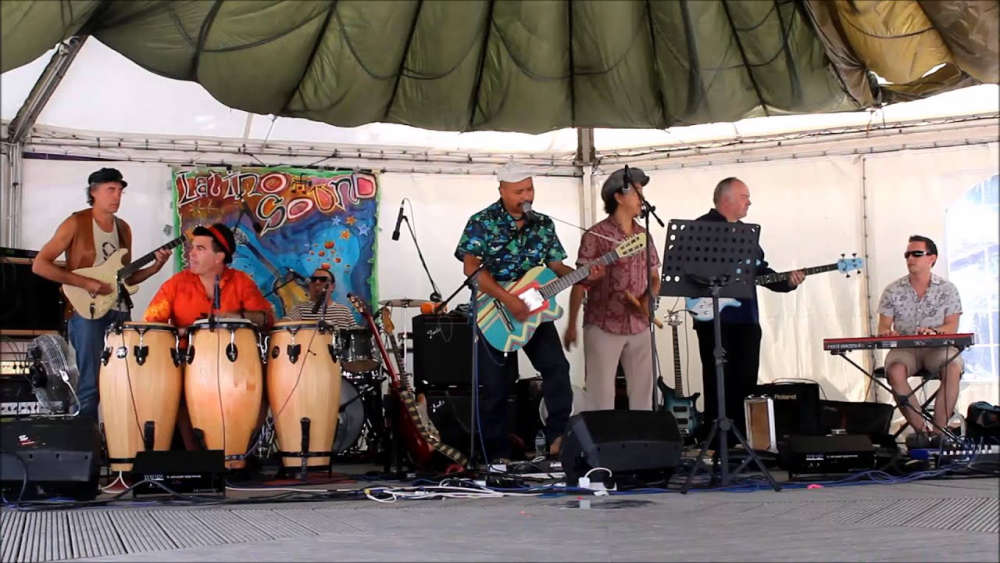 Latino Sound - one of the headline acts at Diversity Festival.
Stamford's first Diversity Festival attracted visitors from both the local area and further afield, prompting calls for it become a regular event.
Organisers of Stamford's first Diversity Festival say it's achieved what it set out to do. Hundreds of people filled Stamford's Recreational Ground during the seven hours of the Bank Holiday event. Live music, world food, community stalls and a small childrens' funfair attracted the crowds and talk is already leaning towards the festival becoming an annual event.
Yvette Diaz-Munoz, chair of the Stamford Anti Racism Group said that the day went really well:
"It's just been really cool that people have actually settled, brought their kids and brought their dogs. They've come locally but also from Cambridge, Peterborough and other places and everyone's just having a really good time…it's what is was all about!"