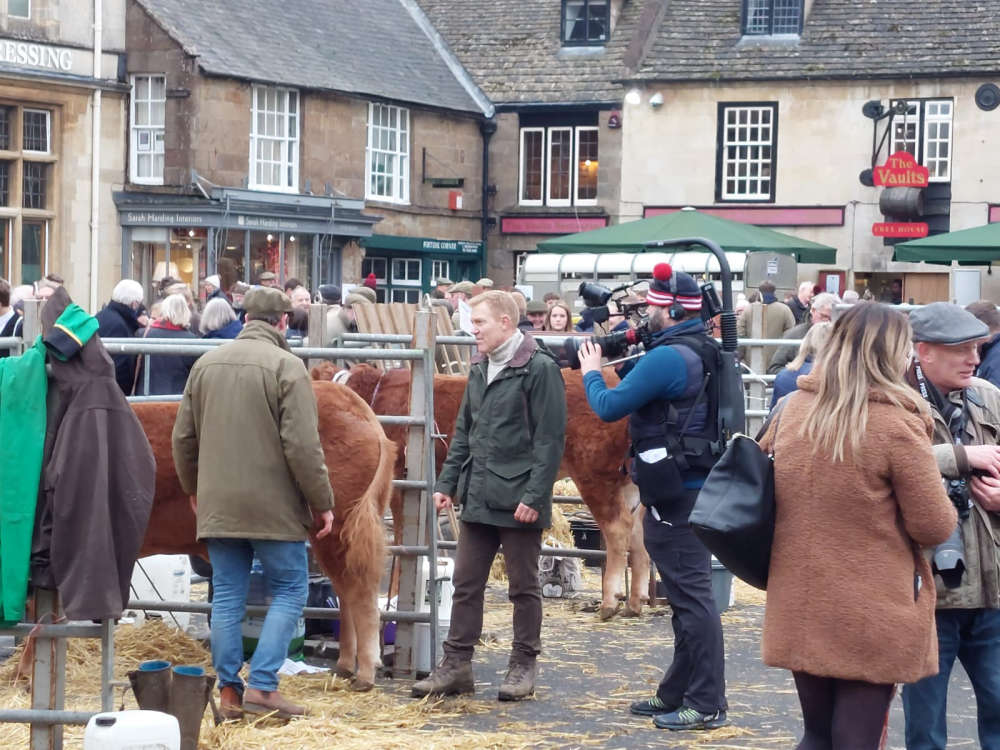 Traditionally held in the run up to the festive season, the Fatstock Show in Uppingham has been a regular event in the community's calendar. While it had to be cancelled last year due to Covid restrictions, this year sees its return to the market square.
A historic and unique event in Rutland's calendar makes a welcome return today. The 114th Christmas Fatstock Show is on in Uppingham and has been drawing large crowds as well as traders, butchers and farmers.
The original purpose of a fatstock show was to enable stockmen and farmers to present their very best animals to local butchers, who could then purchase by auction the very best fattened stock for their Christmas trade, allowing time to slaughter and hang them ready for the festive table. Traditionally these events would have been commonplace among the country's town squares, however, Uppingham Fatstock is now the only agricultural show in the country still to use temporary pens in a market square. The show has been going since 1889 and has only missed a handful of years due to war, foot and mouth disease and, last year, due to the national lockdown.
Chairman Charlie Mason says that it's great to be back:
"For me, it's always the start of Christmas" Charlie told Rutland and Stamford Sound "Uppingham Fatstock Show was the start of [the festive season] and Uppingham Farmers' Ball in the beginning of January marked the end of Christmas. While the Ball has gone by the wayside, it doesn't look like the Show is going to go by the wayside for a while."