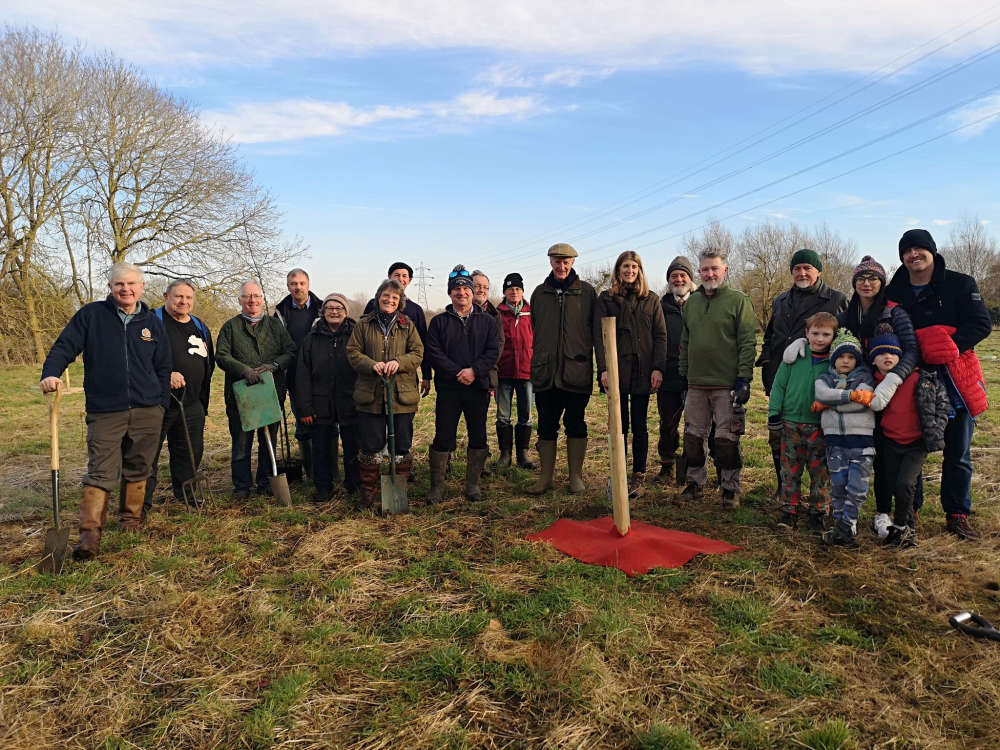 A two acre site of Burghley land has been given over to the Stamford Community Orchard Group. They plan to plant thirty historic local variety fruit trees each year over three years, and are encouraging the use of the Orchard as a community space for picnics, and locals will be able to pick fruit there too.
It's at Hudds Mill near the River Welland. Burghley's House Director Miranda Rock planted the first of thirty young fruit trees, all of historic and local varieties. Nearby will be a new Platinum Jubilee Woodland too.
Hear below from Miranda Rock, Chairman of the Stamford Community Orchard Group Doctor Peter Lloyd Bennett, SCOG member Adam Cade and Burghley Head Forester Peter Glassey who says wildlfe is already benefitting from the areas of woodland they've already planted elsewhere.