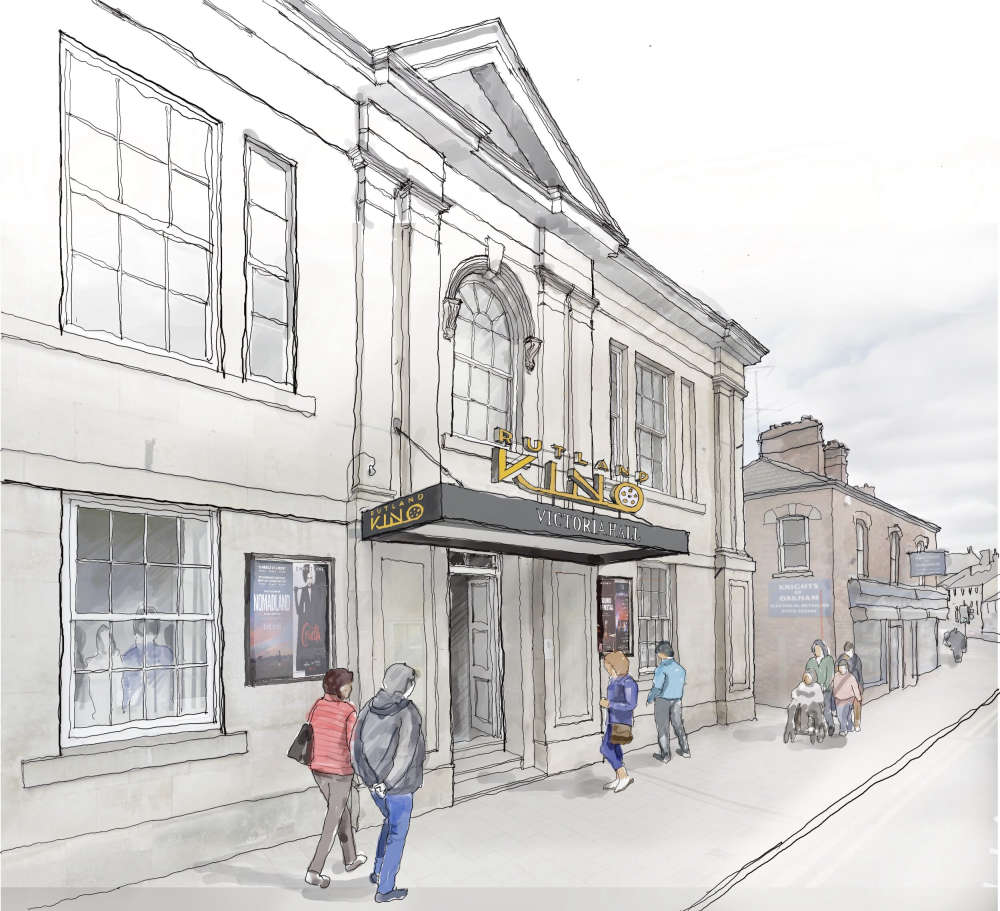 Artist's impression of new cinema - from Rutland Kino website
Following Oakham Town Council's recommendation to refuse planning permission for a new cinema, Rutland Kino's director is still confident most locals are all for it.
The team who were planning to bring a full time cinema back to Oakham are confident they have the support of the majority of locals, despite some concerns about the change of use of Victoria Hall that were debated at a Town Council meeting earlier this month.
Originally, the team had hoped to convert an old church building on Melton Road. After Oakham Baptist Church decided to stay in the building, the search was on for a suitable venue for a two-screen cinema and arts area. Victoria Hall, a Grade II listed building in the heart of Oakham, was suggested by the trustees.
Rutland Kino is over halfway to raising a £2 million investment and had enjoyed widespread support for the project. Following a Town Council meeting where the proposal was debated at length, however, a recommendation was issued against planning permission. Genevieve Margrett, the Director of Rutland Kino, says that they weren't expecting Oakham Town Council to come out against them:
"It was really disappointing to see that they recommended refusal [of planning permission]" says Genevieve, "I wasn't aware that it was being discussed otherwise I would have been there to put forward the facts as we know them. I think [for example] that people were talking about the ceiling in screen one that would be lost – that's something we were not intending to do. We are very much intending to celebrate the beauty of the building as it is and there would be no changes to the outside."
Victoria Hall was built in 1858 and, over the years, has been the focus for social life around the town and county. Major events such as Hunt Balls and Dinner Dances were held there from the 1950's to the 1970's.
Rutland County Council will consider the planning application next month.
For more information about the proposed cinema, visit Rutland Kino | Oakham's New Cinema