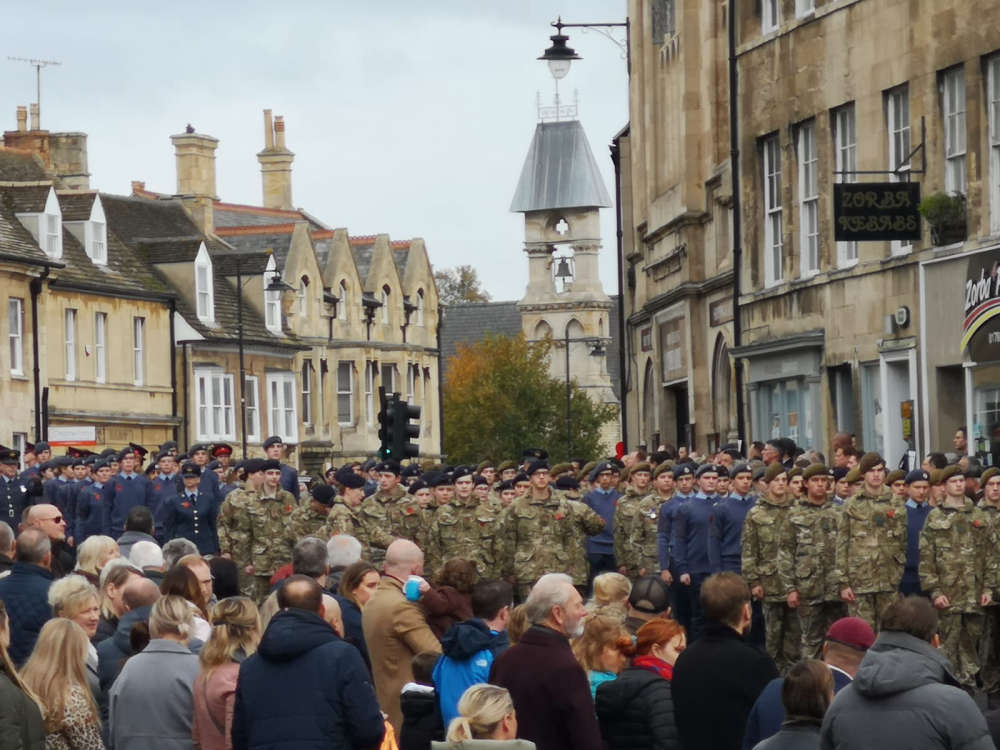 Rob Persani was in Stamford where huge crowds attended the Remembrance Parade yesterday.
Finally free of the Covid restrictions that diminished so much of last year's services, locals turned out in huge crowds yesterday to pay their respects at Remembrance parades and services across the region.
Thousands of people all turned out to pay their respects at parades and services across Rutland and Stamford for Remembrance Sunday yesterday. Hundreds were in the town parades alone in both Oakham and Stamford, including cadets from Stamford Endowed Schools and the Welland Academy, and in Oakham the Scouts, Guides, Brownies and Rainbows as well as the emergency services in both towns.
RAF Wittering took part in Stamford and in Oakham, as usual. Station Commander of RAF Wittering, Wing Commander Jez Case, says that they try and support as many parades and services as they can:
"RAF Wittering support a great deal of events" says Jez "I think it's about 26 [events] that we have station personnel representing the Royal Air Force. We are also parading in Leicester because we are the closest RAF station to the city. We, as a station, want to do everything that we can to remember our RAF colleagues, both past and present, hence we get involved in so many events."
Steve Bond, President of the Stamford Royal British Legion said that the parade and service on Broad Street was the most well attended in years:
"I think it's partially because we had to cancel [events] last year but also a growing recognition, nationally, of the significance of Remembrance Day – how much we owe to our Armed Forces, especially those who gave their lives for us."